The JV baseball games scheduled today for South Haven have been cancelled. -Mr. Woodard
The varsity baseball game scheduled for today at Edwardsburg has been cancelled. It will not be rescheduled. - Mr. Woodard
📢 Announcement: There will be NO SCHOOL today (Friday 3/10). Daycare will remain open.
Important Update: Parent Teacher Conferences have been rescheduled to March 16th & 17th. Friday, March 17th, will be a HALF DAY. Sign-ups will be shared by your students' schools by the end of this week. Times will be as follows: Thursday, March 16th Primary School - 3:15-6:15 PM Middle School - 3:45-6:45 PM High School - 3:00-6:00 PM Friday, March 17th PS - 12:00-3:00 PM MS - 12:00-3:00 PM HS - 12:00-3:00 PM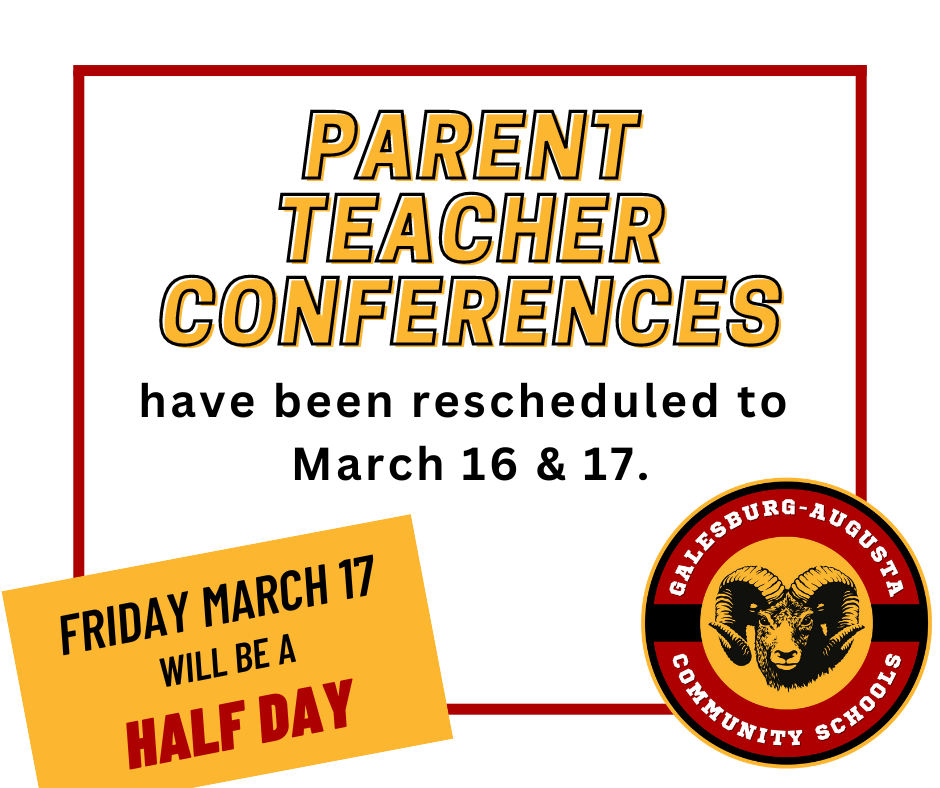 Just a reminder that you will need to purchase tickets online for the boy's district basketball tournament being held this week at Galesburg-Augusta High School. Everyone must purchase a ticket. No passes will be accepted per MHSAA policy. Tickets are $7 and can be purchased at GoFan.co or by clicking on this link.
https://gofan.co/app/events/930084?schoolId=MI10213
Congratulations to Shay Simonds(Freshman) for her 8th place finish at the M.H.S.A.A. Girl's Wrestling State Finals. Shay has now earned All-State honors. Also, congratulations to Caitlyn Valadez (freshman) for qualifying for the M.H.S.A.A. finals. Both have 3 more years to continue to improve.

There will be a Middle School Track and Field meeting Thursdsy, March 9 starting at 5:30. The meeting will be at the Middle School. Middle School track is open to all 6th-8th grade students.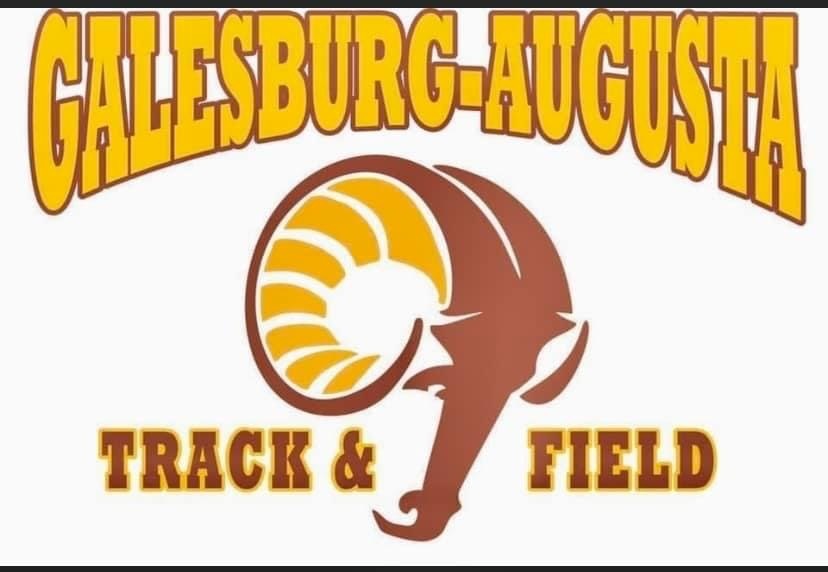 Hello Ram Fam! Thank you to everyone who has taken the time to respond to our anonymous Parents & Residents Community Survey. We've received hundreds of completed surveys so far. But, we're not satisfied! The more input we receive, the better the data analysis to help guide our new strategic plan. If you have not yet completed the survey, please do so. Here's the link to the survey:
https://www.surveymonkey.com/r/GASchoolsParents2023
Again, thank you for taking the time to participate. Respectively, Wendy Somers, Superintendent
The National Honor Society is in need of your cans! We are going to be hosting a can drive on Saturday March 18th from 2pm- 4pm in the High School student parking lot. Bring them on by, and we will take them from there! Thank you for your support! - The National Honor Society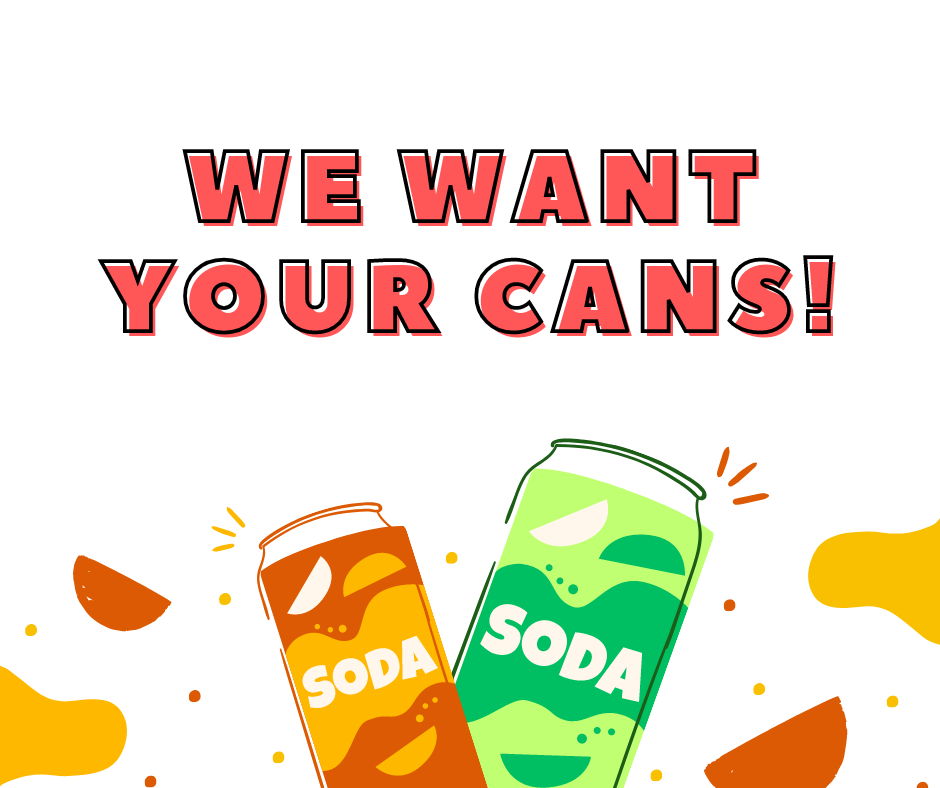 🚌🚨Transportation Announcement: Unfortunately, due to a shortage of drivers, there will be no red bus today.
💡 The home varsity games scheduled for tonight will take place at the scheduled time of 6 p.m. 🏀 Per Mr. Merasco: Tonight is also boys youth basketball night at the High School. The boys will need to arrive by 6:30. We will have a designated seating area behind the G-A team bench. Please wear your G-A youth basketball shirt and lanyard that was handed out Tuesday at youth basketball practice. If you were not at practice I will have your shirt and lanyard at the school. Entry to the game for all students is FREE. The boys will be introduced at halftime of the boys game, and will do some BB drills.
Per our athletic director: The JV games scheduled at Gobles for tonight have been cancelled. Gobles does not have power. Also, the status of the varsity games scheduled at G-A tomorrow night will be determined sometime tomorrow afternoon. We currently do not have power at the high school. We will need it restored by 2 p.m. tomorrow to make it work.
The district, including daycare, will be CLOSED tomorrow (Friday 2/24). Parent Teacher Conferences are canceled.
Due to the weather and road conditions, there will be NO SCHOOL tomorrow (Thursday 2/23). Daycare will also be closed, and tomorrow's conferences are canceled.
Announcement: All after school practices and games are cancelled. This includes youth basketball, JV basketball, and MS wrestling.

Girls Middle School basketball game tomorrow at home vs Constantine. 7th grade starts at 5:00, 8th grade plays after finish of ths 7th grade game. Come support our girls.
Congratulations to our G-A High School Band students that performed at MSBOA District 11 Solo & Ensemble Festival on Saturday, February 4 at Schoolcraft High School! Sophie Corsi (9th grade) performed a trumpet solo, earning a Division 1 rating. Karina Nigg (12th grade), Gabe Schwendinger (12th grade), Korbin Nigg (11th grade), and Jaden Fawcett (10th grade) performed a trombone quartet, earning a Division 1 rating. Emily Fletcher (12th grade) and Nick Martin (12th grade) performed an alto/tenor saxophone duet, performing for comments only. Congratulations to all on their hard work and excellent performances at Solo & Ensemble!